The software I use on this site is flatpress. Unlike many of its ilk, it uses the filesystem rather than an underlying database to store articles. This is generally good enough, but it does mean that things like "tag clouds" can be difficult/expensive to create.
Never fear…Wordle is here!
The following tag cloud was created from this site's RSS 2.0 feed: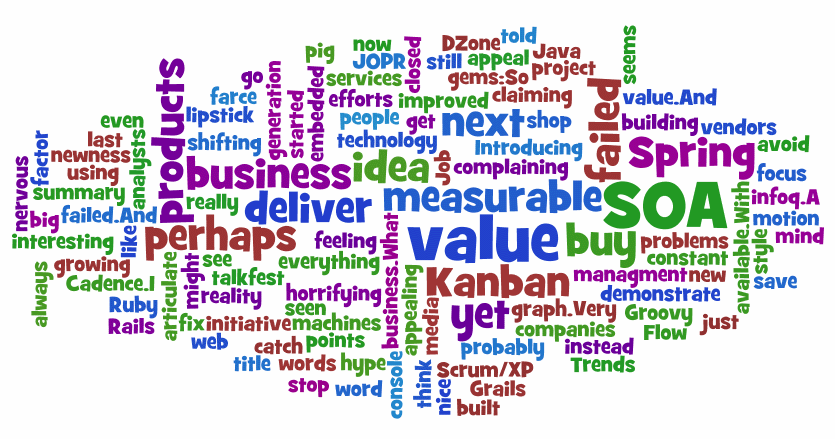 I know it's only eye-candy, not the "real thing", but it's OK for now.