Picked this up in December 1999 at the Linux/Open Source Bazaar, Jacob K. Javits Centre, New York.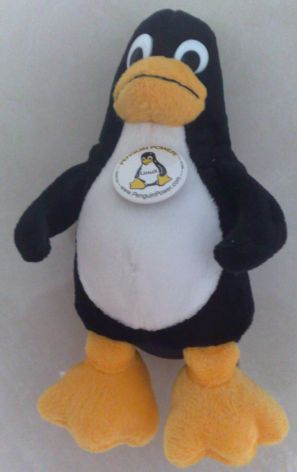 It has a tag on its 'behind' saying "Hi! I'm Tux The Linux Penguin" The badge has the heading "Penguin Power."
The badge also uses the quaint spelling 'LinuX', which proves how old it is: who would spell it that way nowadays!
I was presenting a 2-day tutorial session on Linux (RedHat 5.2). I have mentioned another trophy before.